2020 - The Next 12 Months In Cycling
The future is coming. Ready or not. Peter Maniaty reached out to a cross-section of industry figures to explore what the 2020 season may hold for world cycling, on and off the bike.
Nostradamus was not a cyclist. But imagine if he was. What might the famed French astrologer make of the next twelve months in cycling? Can Chris Froome make a successful return from devastating injuries? Is women's cycling set to take a major leap forward? Who will seize Olympic gold in Tokyo? Will Julian Alaphilippe deliver a Tour de France encore? Or will Team Ineos reassert its stranglehold on the Grande Boucle?
Looking at cycling tech, how many rear sprockets is enough? Will 2020 be the year rim braking descends into its final commercial death spiral? And how much further will e-cycling grow? Of course, the answers depend largely on who you ask. Alas,
Nostradamus was unavailable. But plenty of eminent cycling folks were. From commentators, manufacturers and race organisers, to sports directors and even the UCI itself, here's what they had to say when we asked them to gaze into their carbon-coated crystal balls…
Matthew Keenan - Commentator
Generation next. Now.
"Mathieu van der Poel will be the most talked about rider in 2020. He'll possibly win the cyclocross world title in February, a big one day race on the road in April as he did at Amstel Gold Race in 2019, and then the big target, gold in the MTB cross-country race at the Olympics in Tokyo. It's a massive menu but he has the appetite to demolish it all. Remco Evenepoel will also continue to attract a lot of the headlines. Also watch the progress of Tadej Pogacar, the 20-year old Slovenian."
Teams to watch.
"Team Jumbo-Visma were brilliant in 2019. Whether or not they can all come together, with the recruitment of Tom Dumoulin, and challenge Team Ineos at the 2020 Tour de France is going to be a must-watch. Ag2r is under pressure to figure out the best way to structure Romain Bardet's season. He can't win the Tour but he can win the Giro. Is a French team, particularly its sponsors, prepared to invest in supporting the team's big budget rider for anything other than the Tour? I hope so."
Equal = opportunity.
"Media coverage is priority number one to help grow cycling. Sponsors want return on investment, which comes from getting viewers, readers and listeners. And it's self-perpetuating. With more money, more can be invested in growing the sport. This is particularly important in women's cycling. I believe cycling (as a whole) would greatly benefit – getting a bigger audience, attracting more sponsors – if women's races were put on equal footing with men's races. Tennis does this best. Australia was just as enthralled by Ash Barty's Roland-Garros win as it was by Lleyton Hewitt's grand slam victories."
Chris Froome at the Tour?
"In many ways, this year's Tour de France benefited from the absence of Chris Froome. He's been so dominant. But in 2019 there was an air of optimism which changed the way the Tour was raced. Hopefully a fully fit Froome returns in 2020, but the rest of the peloton maintains the attacking mentality of this year's race."
...As far as the enthusiast is concerned, we're living through the golden age of cycling...
Ant McCrossan, Broadcaster
More e-sports teams will emerge.
"Like it or not, e-platforms like Zwift are changing cycling. In my view it's positive – a healthy and safe way to encourage more people to train on a bike, even if they've never hit the road. In 2019 Canyon announced a Zwift team that would compete on the platform and be given a pro package of sponsorship support to do so. The level of comment on Twitter was huge and it was pretty much split 50/50, lovers and haters. I'd not be surprised if at least one WorldTour race for men or women has a Zwift stage in it soon. Within two Olympic cycles it might even be a show event in the Olympic Games."
Remco Evenepoel
"The young Belgian will stand on the podium of an elite World Championship and will win a stage of a Grand Tour. When I saw him race in Innsbruck at the World Junior Championships back in 2018, I nearly couldn't commentate – my mouth was pretty much wide open. I thought his immediate move to the WorldTour would be too much, but now we can see that isn't the case. He's on a fast track trajectory and he's going to win...a lot!"
Women's cycling will get a French-based Grand Tour.
"The first race may not happen in 2020. But if all the signs and rumours are true, then we will see the announcement of a major French women's stage race. It won't be three weeks (and to be honest most of the women's peloton don't actually want that) but it will be long and it will have the support and structure the women's peloton deserves."
e-bike racing.
"2019 saw the launch of the first ever e-bike World MTB series. This covered four rounds in Europe. Expect to see this expand in 2020 and for e-MTB to grow quickly with factory teams, TV coverage and all the attention an exciting new sport can command."
Phil Liggett
The rapid rise of a new generation.
"This year we've seen the arrival of some super young and talented riders. Egan Bernal, the first Colombian and youngest rider since the War to win the Tour is mature, intelligent and seemingly limitless in talent. There's also Daniel Martinez and Ivan Sosa, both are under 24. Colombian cycling is on fire right now. From Denmark they also just keep coming, led by Kasper Asgreen and Jonas Vingegaard. Looking to Belgium, the loss of Bjorg Lambrecht was probably the saddest happening of 2019. He was an emerging superstar. But in his same age bracket, the big star of 2020 should be Remco Evenepoel who became the youngest WorldTour winner ever when he took the Classica San Sebastian. The UK also has an array of young talent led by Tom Pidcock. There are other names, especially, Mathieu van der Poel. It's difficult to know where to stop. In 2020, the peloton will make a 27-year-old look just that – old!"
The revival of Cofidis.
"On a most improved basis, I expect Cofidis to realise its ambitions under Cedric Vasseur and progress towards being a WorldTour squad. They had a very brave, attacking Tour de France to no avail, but with the will and desire that's now with the French team and the addition of Elia Viviani, the wins and stability will come."
Another exciting Tour please.
"Of the 47 Tours I've worked on, 2019 was up there with the best. We had a real bike race, as quite a few riders believed they could win and the big teams all had bad moments and looked fallible. I have every respect for Team Ineos, but they found the secret of winning and turned the Tour into one long yawn. The crowds returned to the roadside ... and it was a race to the last three days and without doubt the best man won. With the return of Froome, Dumoulin, Bernal, and with others like Enric Mas, there are hopes the Tour of 2020 will not be dominated by just one team. Hopefully never again!"
GB to dominate in Tokyo. Again.
"Other nations may have figured out the Olympic success of Great Britain, but do they have the funds to back it up? I think Team GB will continue to win most of the medals, but I am hoping the Aussies rediscover what they're capable of. I'm biased of course, as I will be doing my 16th Olympics (and likely my last) for Australian television."
Matt White, Head Sport Director, Mitchelton Scott
Fewer race days.
"One of the big changes in recent years is the amount of race days the riders aren't doing. A lot more science and specific training goes into programming and race days have fallen dramatically. There wouldn't be a rider in our squad now that does more than 80 race days a season, most will only do between 60 and 70, that's the least of any WorldTour team. The racing is just so intense, from the Tour Down Under in January to the Tour of Guangxi in October, you can't race 120 days a year full on, it's impossible. That's why a lot of teams are cutting back. If you go into a race underdone, unless you're a very, very talented athlete, you will simply get beaten down."
Turning Japanese.
"For guys targeting the Tokyo Olympics in 2020 there's really only two ways to prepare. Obviously the Tour de France, but that's tight, just a six-day turnaround with the men's road race on the first day of the Olympics. Basically riders will be going straight from the Champs Élysées to Charles de Gaulle and boarding a plane for Japan that night. There's no training to be done, they just need to spend the week recovering. How well that goes is very individual, but I'd still suspect the gold medal winner will come from the Tour de France. The other event riders might use is the Tour of Poland. Every four years they move it so it runs during the second week of the Tour de France."
Non-traditional race programs and training.
"Doing different types of exercise, even 10 years ago, just didn't happen during the season. But I absolutely see value in riders trying something different. No disrespect to EF Education First, but I think it [their 'Alternative Calendar' in 2019] was mostly a gimmick. Whereas cyclocross and MTB for someone like van der Poel is hugely valuable because it keeps him fresh for the future. We don't have anyone in our team riding cyclocross, but what we are seeing are guys doing running. It isn't for everyone, but some really enjoy it. If you want to lose a bit of muscle, for example, running gives a good bang for your buck. You also want to stay mentally fresh of course, it's a long season, so doing something a little different, whatever that may be, I think that's going to be a trend that becomes more and more common across the peloton."
More riders on the move.
"We've never really struggled with WorldTour points, so the new UCI three-year cycle doesn't change too much for us. But there are definitely other teams who are very nervous. Who's going to miss out on a licence? That's why this year we've seen such a big transfer market, with more stars moving than ever before. Teams that don't have the points have to go out and spend money on athletes, because if you miss out now you're really in a spot of bother. Mind you, licence or no licence, if you haven't got a sponsor, you don't exist. Obviously a three-year licence should help, but it's still no guarantee."
Young guns coming through.
"I think you're going to see some pretty big things from Jack Haig and Lucas Hamilton in 2020. The other guy who's coming to our team and has already showed lots of potential is Kaden Groves. He's still pretty green, but he's very fast. He actually reminds me a bit of Michael Matthews, maybe a bit bigger and stronger, not quite as good on the climbs. But he's certainly not a one-dimensional sprinter, definitely a young guy to watch."
Joshua Riddle, Basso Bikes
Increased integration.
"I see a strong continuance of the way integration has been moulding product design for the past several years. With mechanical transmissions becoming less common and electronic ones nearly omnipresent amongst high-tier bikes, sleek design and integration becomes even easier. Smaller cables that can be routed with as many curves as necessary without hindering performance – or in the case of wireless, zero cables and zero curve and nothing to integrate – will make for even sleeker designs moving forward."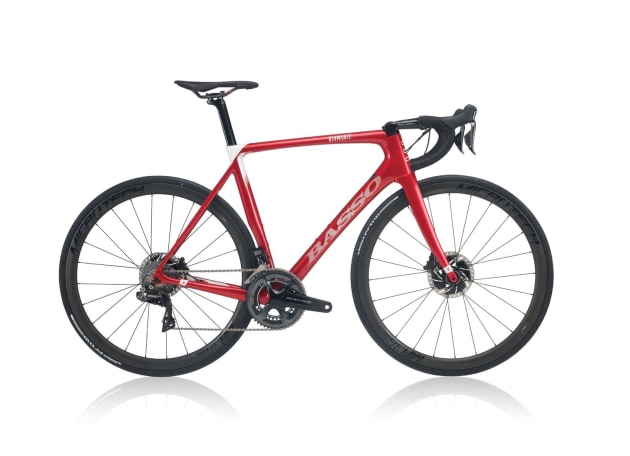 Year of the disc.
"Perhaps 2020 will be the year where road disc finally reaches its tipping point. Nearly all manufacturers are starting to see their disc braking platforms deliver over 50% of their road sales. On the higher end it's generally even more pronounced. While not quite time to count out the rim brake just yet, it's certainly headed towards minority status."
Death of tubular?
"With such great offerings in clinchers and substantial improvements in tubeless technology, you'd be hard pressed to find many willing to purchase tubular wheels nowadays – due to practicality and also the lack of performance benefits over clincher or tubeless."
Increased versatility.
"We're starting to see a clear return to bikes that are capable of doing more and performing over a wider variety of terrain and situations. This will only continue in 2020."
James Yaffa, Publisher, Bicycling Australia Magazine
The rise and rise of the Fondo.
"I think the 2020 Fondo scene is in for more growth, with a range of fantastic events being offered across Australia."
More females cycling.
"The rise of the female market is the one to watch. You are seeing a complete transformation of the once only 'boys weekend away'. Double digit growth is coming from female ride participation and the girls weekend away is alive and well. In just 4 years we have seen our female ride numbers explode for all four of the current Classics – Clare, Mudgee, Noosa and Bowral.
"Cycling events used to be marketed to a bunch of blokes climbing a big hill in the middle of nowhere, I think those days are well and truly limited. The Fondo scene is now a good even gender mix and in the main are held in desirable destinations that allow riders to do more than just the ride."
Road is just the beginning.
"The future Fondo weekend will also include cross-discipline activities like CX, MTB and hopefully E Bike only events ... watch this space, it will happen!"
Maria Benson & Scott Roy, Cervelo Cycles 
A golden age.
"As far as the enthusiast is concerned, we're living through the golden age of cycling. Just about every brand has at least a handful of performance-oriented products that are equally comfortable smashing a KOM/QOM up Alpe d'Huez, shaving minutes off your time on the Queens Highway at Kona, or even sending it at RedBull Rampage. Frames under 900g are now commonplace and the magical sub-700g is not only available, but surprisingly inexpensive. Gone are the days of needing to be a master yogi to get that 'correct' position. Gone are the days of geometry being tied to fit. Gone are the days of narrow is aero, and gone is that notion of inaccessible performance." (Scott)
Looking beyond aero.
"Cervelo's heritage is in aerodynamic development. We've watched the entire industry follow and realise massive gains in making bikes faster. As time goes on, this means we'll have to work even harder to discover new ways to unlock additional speed gains." (Maria)

"Brands are all collectively converging on what we see as the uppermost threshold of the current understanding of aero development. In my view, the next big push is if we look to move away from the major OEMs like SRAM and Shimano or, alternatively, co-develop the form with them. If you look at Ironman distances or flat time trials, for example, huge gains can be made to stiffness and aerodynamics by designing the bike exclusively around 1x." (Scott)
Tech trends to watch.
"Connectivity is likely to play a growing role in how we interact with our bikes. It will be interesting to watch how the industry narrows down on what is important and useful for riders to offer new and unique experiences." (Maria)
"From a manufacturing and engineering standpoint, a lot of interest is bound in thermoplastics. We're a long way off, but with my history in aerospace and where the composite industry was five years ago, the accelerated development of that is only going to get shorter, so I say stay tuned." (Scott)
Are rim brakes dead?
"Yes, yes and yes. Disc brakes are a no-brainer. From an engineering perspective we have so much more design flexibility, even if you remove the unquestionable braking performance improvements from the argument." (Scott)
"Disc brakes open up so many design possibilities that simply make bikes better. As new generations of cyclists come along, rim brakes will continue to fizzle out. The challenge of added weight is also becoming easier to overcome, which will make the final argument in favour of rim brakes a moot point in the near future." (Maria)
The e-bike era.
"The potential for e-bikes is only just being realised. Think about the resources available with an e-bike, such as a battery and motor. It makes integrating other technologies a lot more accessible. We're only seeing the tip of the iceberg." (Maria)
"How far can e-bikes can go? Maybe look toward what's happening in the automotive industry and how Tesla is reshaping the perception of transport. The e-platform is going to be a real challenge for the UCI. They need to look at ways of working with industry partners and government organisations to develop a clear plan for it. In fact, they probably need to look at fundamentally re-writing the whole rule book. Our fastest bike isn't UCI legal, our lightest bike isn't UCI legal, and so on. They're really leaving a lot on the table." (Scott)
Sustainability focus.
"The bicycle industry is looking at ways of reducing its footprint, but it's still very dated. Cervélo has shifted the needle in so many aspects of the sport that I feel we have a moral responsibility to once again move forward and look at ways of being more green. Our close relationship with SCB and Focus has been invaluable in allowing for open discussions in this space. A few avenues we're exploring include non-toxic resin systems, reducing ply wastage during layup, reusing offcuts, reducing the scrap and rework rate, organic substrates and low energy cure cycles." (Scott)
Tracey Gaudry, UCI Management Committee Member
e-cycling and e-sports.
"We see emerging technologies as a really important opportunity to grow cycling, especially through active e-sport platforms like Zwift, Sufferfest and VirtuGO, which Michael Rogers is involved with. It's a way to increase participation so more people can get fit and maintain healthy lifestyle. We're actively looking at how e-sports might affiliate with the UCI, that's very exciting, and we also have e-MTB as an official discipline now of course. These are all fundamental new ways of increasing cycling participation by removing constraints for people maybe who are older, have disabilities, live in areas with very challenging terrain and weather, or are simply too busy! Obviously there's a lot of rules and regulations that have to go around it, but we're certainly looking at how it can work."
Dynamic boardroom.
"There's been a noticeable shift in the UCI Management Committee over the last couple of administrations, it's younger and very progressive now, a combination of maintaining tradition, but also moving forward with innovative ways of doing things – not just in technology, but also things like commercial modelling. We have a real diversity in skills, it's a very dynamic boardroom. We're also finding more and more National Federations (UCI had over 190 at last count) are putting their hand up. Together we're looking at doing modelling and prototype events to trial different approaches, that's how new ideas and entrepreneurship happens."
Diversity-driven growth.
"Diversity will continue to be key. Globally, we have a structure called the World Economy of Cycling, where we assess countries into different groups. A big part of the opportunity is to provide resources to grow participation in countries that currently have a smaller economy of cycling and help them develop more autonomy. Another important area is obviously gender diversity. Since I joined UCI nearly seven years ago there's been a lot of heavy lifting to drive more gender diverse dialogue inside the boardroom. Getting that big gear turning is hard work, it's been extremely exhausting but also very rewarding. In 2020 we're relaunching the UCI Women's WorldTour. There will be two tiers (WorldTour and Continental) and every event must have a live broadcast. There will also be minimum mandated contractual requirements for every rider including insurance, bona fide employment conditions and salary expectations."
Olympic equality.
"For the first time ever, Toyko will see the same number of Olympic cycling events and medals for men and women, and close to the same number of participants. The only anomaly is the road races. We've been increasing the Olympic quota slowly over time but it isn't necessarily a case of more is better, not every country can field four or five elite athletes. There's a sensitivity around that, we want to make sure countries are growing women's cycling at the elite level so fields are stronger, not just bigger."
Protecting the integrity of cycling.
"We're concerned with anything that's a detriment to the sport. Anti-doping is a constant challenge and we'll continue to invest more into testing and prevention practices. Technological fraud is another area where we've invested heavily in the last four years, we're working very actively in that space to minimise risk. Sports betting and illegal betting is a another emerging area, there's clearly an underlying risk there. We cover that off within our Finance Audit & Risk Committee, but there's a wider conversation happening at a global level across all sports in terms of what are the risks, where are those risks coming from, and what are the mechanisms to monitor and mitigate them. While we're smaller than some global sports like football, as the commercial value of cycling continues to grow it brings in other risks. We're very aware of that." 
Scott Sunderland, Race Director & Aussie Cycling Legend
David Lappartient & UCI.
"Lappartient, president of the UCI, came into office a couple of years ago and has been able to manage two massive stakeholders, RCS and ASO, while still ensuring a positive, forward momentum. I think introducing the new UCI Cycling World Championships for all disciplines every four years is a great concept. Lappartient has got the tact of a politician along with good business sense and some good advisors. He's patient when needed, but he will also make a decision, he doesn't procrastinate."
Greener races.
"Reducing the carbon footprint of races is becoming increasingly important. I hope electric cars and motorbikes will become more prominent in the race convoy, I think that's inevitable. The teams as well as the UCI have been working with organisers, to create official green zones for waste. Most of the water bottles are now biodegradable, so in case one gets lost in nature – which we try to avoid – they do break down quite quickly. We're adding new sections into our road books to remind teams to be really conscious of reducing waste in the peloton."
Race radios staying put.
"I think this year's Tour de France wiped the thought of getting rid of race radios! Can you imagine the chaos with those landslides without radios? It was a dramatic demonstration of why we need them. Besides that, if radios are eliminated, it wouldn't be long before the team directors started sending text messages with race information to their riders' bike computers. That would create additional hazards because riders will be reading instructions off devices attached to their head stem. You'd remove one problem and create another. If you want more exciting stage racing, ban power meters."
Australian talent pool deepens.
"Young Aussies like Jack Haig, Lucas Hamilton and Rob Stannard are ready to do exciting things in 2020. I'm also looking forward to seeing new riders like Chris Harper and my nephew Dylan at work. (Editor's note: Since this interview was conducted Dylan Sunderland has been signed by Team Dimension Data / NTT for 2020.)
"What I'm really happy about, is where a lot of this new talent is coming from in Australia. The southern states have always been strong, though now New South Wales and Queensland have increased their talent scouting and development with good numbers coming through. I'm genuinely excited about the next years. What I'd love to see next is an Australian Pro-Continental team racing in Europe. The challenge is the low Aussie dollar. But have no doubt, we could easily fill a Pro-Conti team with talented strong Australian riders."
Paul Kantor, Road Category Manager, SRAM
Connectivity and customisation.
"Electronic and connected components are going to continue to expand, but we want to make sure these add to the cycling experience. Connected components open up a world of opportunities to solve some long-standing frustrations that many of us have just come to accept. I think you'll also see an increasing number of options for customisation through electronic interfaces like your smartphone. At the same time we remain super aware some people ride to get away from technology, so we try to find the right balance of being true to the joy of just going for a bike ride."
Disc and 12-speed.
"Is rim braking dead? From a development standpoint, yes! As far as future investment goes frames, components and wheels will be focused on continuing to optimise the disc brake experience for drop bar bikes. As for the future of 11-speed? For mid to high end road drive trains, we really like the benefits of 12-speed especially the range options we can create for a rider with a 10-tooth start and a smaller jump up front."
e-bikes are just beginning.
"E-bikes have brought people back to cycling who may have lost some fitness as life gets in the way. They've also lowered the intimidation for new people to start riding. No doubt e-bikes are here to stay and will be a significant portion of the cycling business going forward. For SRAM, the cost of motors impacts the cost of bikes and that changes the way product managers prioritise specification decisions. But it also opens up new opportunities."
More focus on less waste.
"SRAM is working really hard in this area. Much of it is internal, such as our Continuous Improvement team that coaches us on eliminating and reducing waste in all aspects of what we do. More obvious to the market would be our conscious reduction in the amount of packaging, and making it recyclable wherever possible. Our packing teams have done great work in reducing plastics already. That said SRAM, and the industry at large, has plenty of room for improvement. It's an ongoing process."
Tim Kerrison, Head Of Performance, Team Ineos
Young riders and the next generation.
"Bernal, Evenepoel, Sivakov and others have achieved rare feats for young riders this year. Bernal was the youngest rider to win the Tour in over 100 years. Evenepoel achieved the same for a WorldTour one day classic. Sivakov was the youngest top 10 in a Grand Tour in 26 years. These young riders, and others, are defying the conventional wisdom, performing beyond their years, and should continue to develop into the stars of an exciting future for the sport."
Performance support.
"There's been a lot of talk of new forms of nutrition, such as ketones, and stories of bad performances resulting from changes in nutrition. Fuelling the demands of our sport remains a key limiting factor in performance, and advances in nutrition strategies will allow the limits of performance to be extended. More teams are investing in developing and supporting performance through coaching, sport science and engineering. Different teams are raising the bar in different areas and teams are also taking a more professional approach to equipment development such as the McLaren/Bahrain partnership, for example. The best teams will continue to watch each other and continually improve to ensure they remain competitive."
High altitude super climbers.
"The number of Latin Americans in the WorldTour has been steadily growing, and teams are learning how to better support this talent – many of whom are 'altitude natives' and pure climbers. It will be interesting to watch how race organisers adapt their races in response to this new generation of high altitude super-climbers. For example, the recent trend for less individual time-trialling in the Tour de France may favour this emerging population of super- climbers, opening up the sport to a new market, and forcing European riders and teams to adapt. Or an increase in time-trialling and other challenges in races may bring the balance back in favour of more versatile riders, and force the climbers to improve their time trialling. Increasingly altitude training has become an indispensable training tool for sea level-based athletes, and this is only likely to continue."