Cycling Sydney Part II: West Head & Akuna Bay - Truly Spectacular Cycling.
Visiting Sydney for business or pleasure and keen to explore the region on two wheels?
In this two-part special we partnered with Expedia.com.au to take a look at a couple of Greater Sydney's 'must ride' destinations - the challenging West Head Road to the north and the family-friendly Cooks River Cycleway in the south. 
In part 1 of this Cycling Sydney special we take a trip to the Cooks River Cycleway, a relatively unknown 23km bike path linking Botany Bay with Homebush Bay in the booming western suburbs. A relatively flat and family-friendly dedicated bike and walking path, the Cooks River Cycleway is the perfect place to ride and relax.
Stepping it up a notch let's point our bikes towards greater Sydney's extreme north. Our destination is West Head lookout complete with its breathtaking views of Broken Bay, the mighty Hawkesbury River, Palm Beach and Barrenjoey lighthouse. On a clear day you can see forever … but we're not there yet.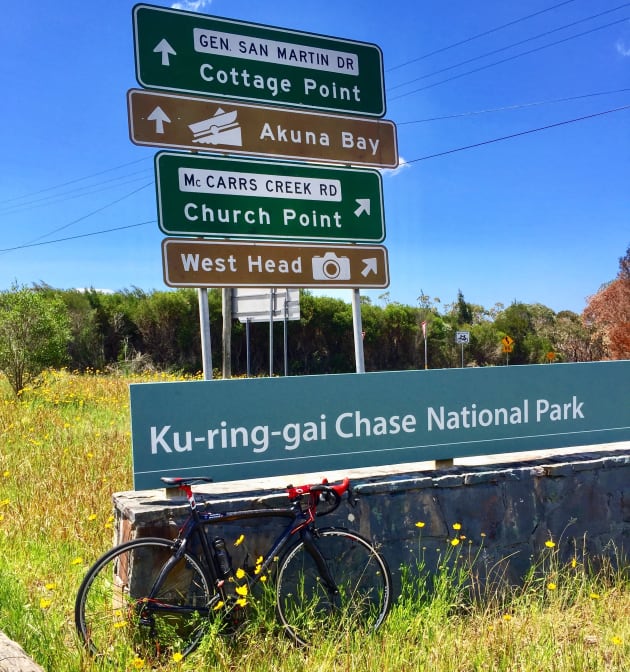 With access via Church Point or Terrey Hills, much of the cycling in this area is over smooth, well maintained and relatively traffic-free roads. Take the West Head challenge during the week and your likely to see far more bikes than cars!
A popular option is to ride from Church Point (near Bayview) then follow McCarrs Creek Rd towards Terrey Hills before turning right at the well-sign posted Akuna Bay turnoff.
From here you'll be predominantly descending General San Martin Drive toward the calm and quiet Akuna Bay marina. Note the turn off the Cottage Point half way down the hill on the left hand side - for those up for a serious challenge the 8km return trip features one of the steepest climbs in Sydney ... at 20 + percent gradient. It's definitely not for the faint hearted but a good one for the bucket list.
Set amidst a picture-perfect marina filled with multi-million dollar boats, Akuna Bay has a laid back, remote area feel about it. There's an award-winning restaurant and fantastic cafe onsite. The coffee and cakes are wonderful but remember when it comes time to leave the only way out is up!
Continuing the clockwise Akuna loop, the road follows Coal and Candle Creek before climbing toward West Head Road. With a number of challenging Strava segments along the way and distance to go information painted on the roadway, you're in for a 3km climb with gradients ranging from 6 to 8 percent.
A T-intersection at the top of the climb offers riders the choice of turning left for the 24km return trip to West Head, or right for a smooth and fast downhill run to Church Point.
Already decided you'll turn left? Thought you might have. West Head Road follows the ridgeline of a stunning section of Ku-Ring-Gai National Park - the Lambert Peninsula. With the expansive Hawkesbury River system on the left and glorious Pittwater to the right, you'll be riding a smooth, fast and undulating roadway. Featuring numerous short sharp climbs along with a good mix of descents, you won't find too many flat sections of road here. If you're not going up you'll be coming down.
After 11 or so kilometres and two notoriously challenging climbs there's a fast, final descent. Navigate the sweeping right hander at the bottom and you'll arrive at the spectacular West Head lookout - arguably one of the best views in Sydney.
With Broken Bay to the left, Pittwater on the right and Barrenjoey Lighthouse in front, the lookout offers amazing views in virtually all directions.
As tempting as it might be to take in the view for hours, it's wise to remember that the the more you cool down, the tougher the start of the ride home will be.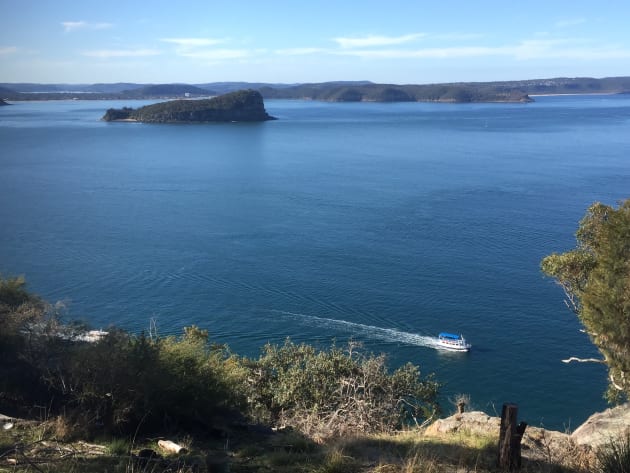 Rested, refreshed and ready to ride, the final section of West Head Road is a one-way loop - the only way out being up. After an 8 percent climb our advice is to make the most of the next few hundred recovery meters before tackling the next climb. You guessed it - another quick descent follows and so the pattern goes virtually all the way home.
Challenges rarely go unrewarded and cycling this unique part of Sydney is no exception - it's got to be one of the nation's number one rides.
Where: West Head, Ku-Ring-Gai National Park
Access: Terrey Hills or Church Point
Distance: 36km from Terrey Hills to West Head and Return with approx 600 metres of climbing. 60km Church Point - Akuna Bay - West Head - Church Point with approx 1300 metres of climbing.