Latest Edition: Issue 217 Of Bicycling Australia Is Out Now
The latest edition, issue 217 of Bicycling Australia Magazine, is out now and we reckon it's one of the best yet! The May/June edition of Australia's #1 cycling magazine is packed with content including a first for the title - the review of THREE new groupsets!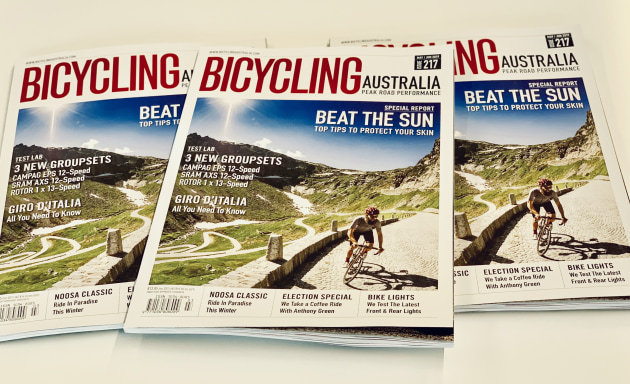 There's a heap of other unique and timely content inside including -

A Look At Lights 

As the days are getting shorter and periods of low light lasting longer, we take a look at the latest in bike lighting from industry leaders Cateye and Blackburn. 

Cycling and the Sun 

Recovering from the surgical removal of a melanoma that developed on her forearm, long-time Bicycling Australia journalist Karen Forman takes a timely look at cycling under the harsh Australian sun.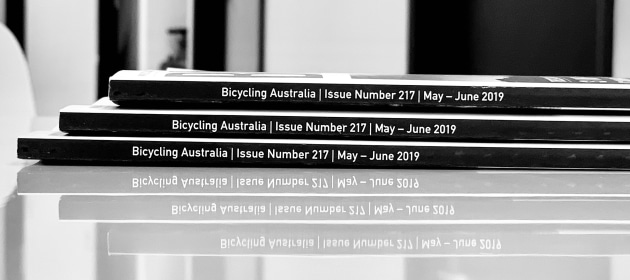 Giro d'Italia Preview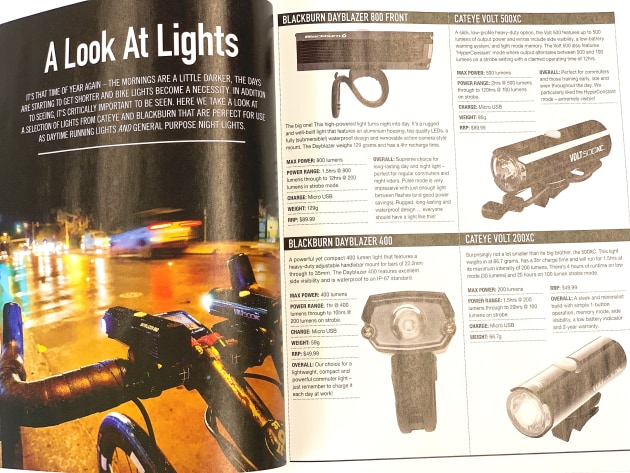 Anthony Tan takes a close look at what's in store at the first Grand Tour of the year, the Giro d'Italia that starts with a Time Trial in Bologna on May 11, and concludes in Verona on June 2. 

Antony Green Interview 

He's the ABC's well-known, highly respected and much-loved election analyst, and he's also a mad-keen cycling enthusiast! With Australia yet again in election mode, Peter Maniaty speaks with Antony Green.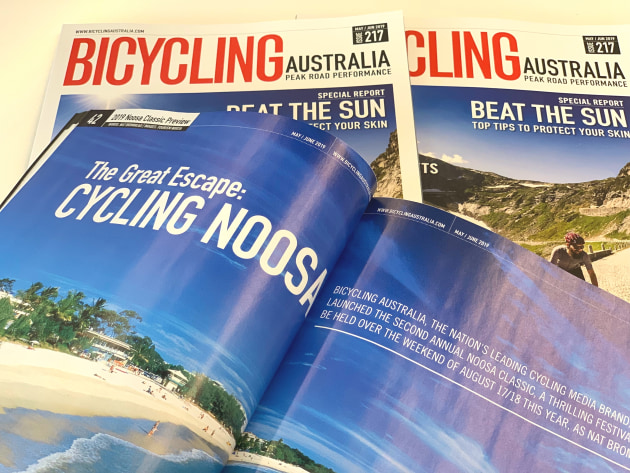 Noosa Classic Preview 

Last year's debut Noosa Classic was hailed a major success ... despite a torrential mid-ride downpour of biblical proportions. Entries are selling fast for this year's event and here we take a look at all things 2019 Noosa Classic. 
Tried & Tested

Rotor 13-Speed Hydraulic groupset on an Argon 18 
SRAM AXS 12-Speed / 3T Strada 
Time Alpe d'Huez 
Chapter 2 TERE 
Want

 Need Bicycling Australia Magazine Delivered To Your Mailbox? Subscribe Here And Save!