First Look: New Wahoo Elemnt Roam
Wahoo Fitness have announced the latest model in their lineup, the new ELEMNT ROAM, the brand's third GPS cycling computer and first with a colour screen.
Offering expanded navigation features and sporting a new form factor, Wahoo say the ROAM is designed to help cyclists ride further, longer, and explore new roads or trails.
The ROAM features a clear 2.7" colour display and 17+ hour battery life and connects to the ELEMNT smartphone app for initial setup and ongoing management.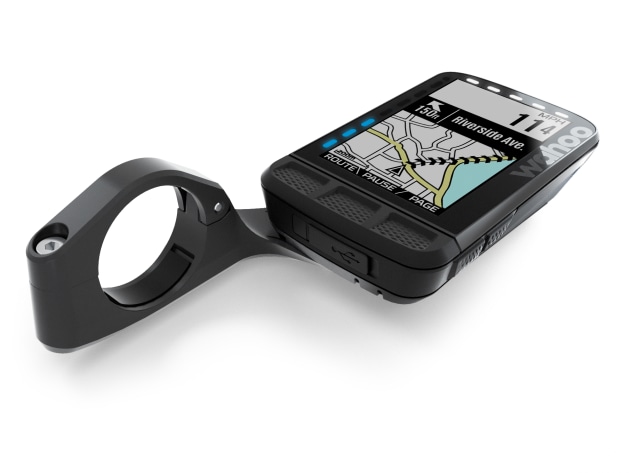 The ROAM includes an ambient light sensor that automatically turns the screen backlight on or off and adjusts the brightness of the screen.
Like the BOLT there's an integrated out-front mount that gives ROAM a clean, sleek look. ROAM's interface includes several new Smart Navigation features accessible directly on the computer, including - 
Get Me Started -- Navigates cyclists to the start of their route
Back On Track -- Navigates cyclists back to their route if they take a wrong turn
Take Me To -- Allows cyclists to select a location on their ROAM using new pan and zoom
functionality, and get directions to that location
Saved Locations -- Easily route to locations saved on ROAM
Route To Start -- Find the shortest route back to the start of your ride
Retrace Route -- Reverse your route to navigate back to the start along the original route.
The new GPS cycling computer is available now for an RRP of $599.95.
Other Wahoo ELEMNT GPS computers include the ELEMNT ($449.95), ELEMNT BOLT ($399.95), and ELEMNT MINI ($149.95). Wahoo recently released the ELEMNT BOLT Limited Edition in the popular pink and blue colours to better complement any bike and kit also at $399.95.