Bowral Classic Wins 'Best New Event' & 'Best Community Event' At 2017 Australian Event Awards
The Bowral Classic was crowned Australian Event of the Year in two categories at a gala awards ceremony in Caloundra last night.
Australia's newest cycling event beat all-comers to win Best New Event and Best Community Event at the hotly contested Australian Event Awards for 2017:

Two separate judging panels each determined that the Bowral Classic was a stand-out in its category, beating hundreds of entries received from every state and territory, when handing out two of the coveted Awards.

In winning the Best Community Event trophy, Bowral Classic beat a stellar line up of finalists that included the Sydney Royal Easter Show. In winning Best New Event it crossed the line ahead of the likes of Usain Bolt who was the star attraction of fellow finalist the Nitro Athletics series.
Now in its ninth year, the Australian Event Awards are considered the most prestigious prize of their kind among industry leaders and event organisers from around the nation.
From Dream To Reality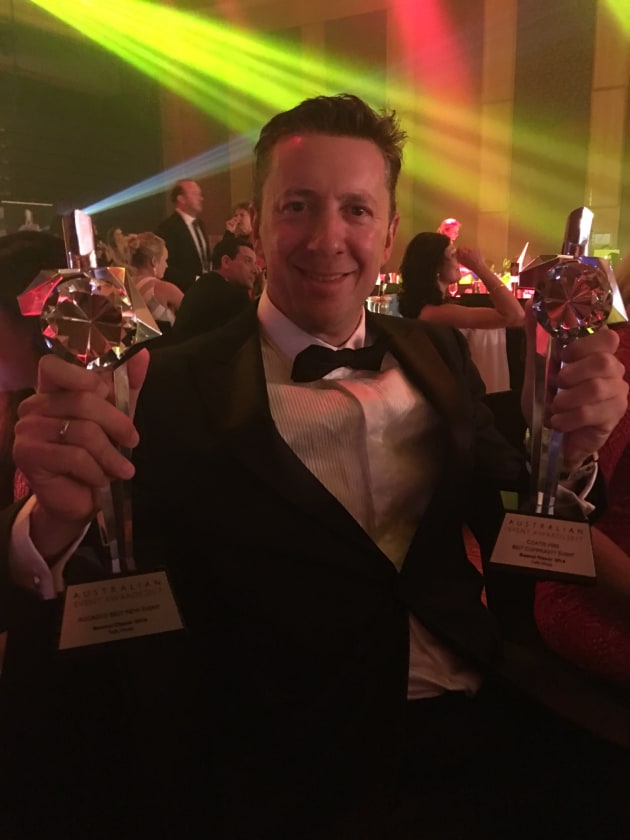 The Bowral Classic was conceived and organised by Sydney-based family-owned business Yaffa Media, the publisher of Australia's pre-eminent cycling publication Bicycling Australia.
It quickly captured the imagination of cyclists everywhere. An initial target of 1,000 riders was blown out of the water as more than 3,000 cyclists from around the nation and eight overseas countries descended on the historic township of Bowral in the New South Wales Southern Highlands on 23 October 2016 to take part in the first Bowral Classic.

Event organiser James Yaffa devised and oversaw a media and marketing campaign that generated $3m worth of exposure for the event, from an investment of just $50k.

Huge Boost For Local Economy
Nearly half of the 3,023 riders that took part brought their families to make a weekend of it, injecting $1.5m into the local economy. while participants raised $109k for a variety of charities.

"We are absolutely over the moon to have the Bowral Classic recognised as Australia's best event by this prestigious awards program," Mr Yaffa said.

"Our double success is testament to the enormous hard work from a lot of people and the tremendous faith shown in us by key stakeholders, sponsors and all the cyclists that took part on the day."

The Bowral Classic was also a National finalist for Best Achievement in Marketing, Communication & Sponsorship, a category won by the giant Tourism Australia.

Co-chair of the Australian Event Awards Judging Panel, Sandy Hollway AO said the Awards put a spotlight on the industry suppliers delivering incredible technical, design, marketing and other achievements, often behind the scenes.

"Once again, the winners of this year's Australian Event Awards demonstrate the strength and variety of Australia's events industry," he said.
"From outstanding events in regional areas, to events raising awareness and funds for important causes, bringing Australian brands to life with innovative activations, tourism events pumping money into local economies."

Federal MP Saddles Up For The Bowral Classic
Among those who saddled up for the full 160km Bowral Classic ride through one of the most picturesque courses in Australia was local Federal MP Angus Taylor who was full of praise for the event that benefitted his electorate on many levels.
"Think of the tourism dollars pouring in, the packed cafes and accommodation houses. Think of the invaluable exposure this will generate for the beautiful Southern Highlands and its villages. But also think of the tremendous health and environmental benefits," the Federal Member for Hume said.

The Bowral Classic has become an annual event with the 2017 version to ride off on 22 October. The concept has also expanded into other states in 2018 with the inaugural Clare Classic to be held in South Australia's stunning Clare Valley on 8 April and the first Noosa Classic to take place on 26 August.

A full list of Australian Event Awards Winners for 2017 can be seen here.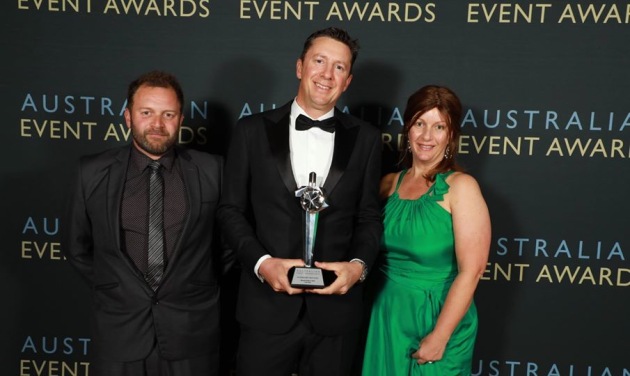 Earlier: Bicycling Australia's original Gran Fondo event, the Bowral Classic, has been announced as a national finalist in not one but three major categories at the 2017 Australian Event Awards.
And the big news is that you can now vote to ensure cycling makes centre stage. Simply visit http://www.eventawards.com.au, register for a ballot paper, and vote! How good would it be to see a cycling event scoop the pool - it would certainly be yet another indicator of the boom times our sport's enjoying.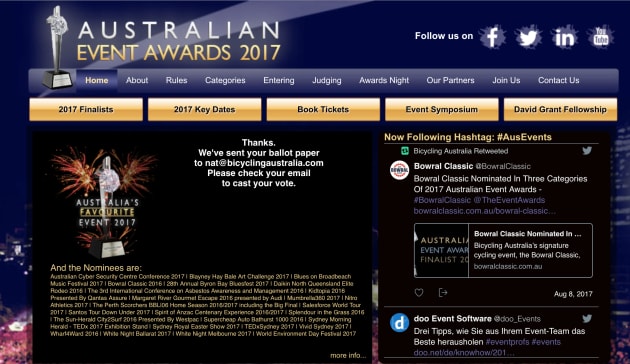 Three Major Nominations
Selected as a national finalist for 'Best New Event', 'Best Community Event' and 'Best Achievement in Marketing, Communication or Sponsorship', a rigorous review process pitched the Bowral Classic against hundreds of other entries from across Australia.
The panel determined the Bowral Classic to be a stand-out and hot contender for this year's gala awards awards ceremony to be held on Queensland's Sunshine Coast on September 13.
Co-chair of the awards judging panel, Sandy Hollway AO, said nomination put a spotlight on the industry suppliers delivering incredible technical, design, marketing and other achievements.
"The finalists in this year's Australian Event Awards demonstrate the strength and variety of Australia's events industry," he said.
James Yaffa, head of Bicycling Australia's parent company Yaffa Media, was thrilled with the nominations and said the recognition is not possible without the fantastic support from external stakeholders, partners and the amazing riders who took part in the inaugural Bowral Classic.
Bigger & Better For 2017
More than 3,000 people enjoyed last year's Bowral Classic – a one-day Gran Fondo Cyclo-Sportif held in the pristine Southern Highlands of New South Wales. Lauded a huge success, participants helped raise more than $110,000 for charity. This year's Bowral Classic, on October 22, looks set to be an even greater success.
Yaffa Media have since announced two sister events, the Clare Classic for South Australia on April 8, 2018, and the Noosa Classic in sunny Queensland on August 26, 2018.
Over To You!
You can vote for the Bowral Classic in the 'Best New Event' and 'Best Community Event' categories – it's the public's vote which decides the finalists and ultimately, the winner! Visit www.eventawards.com.au to cast your vote.