Destination Noosa: Counting Down To The Noosa Classic + 10 Things To See And Do When There
Now less than two weeks away, more than 1100 riders are expected on the start line of the Noosa Classic, Bicycling Australia's first Gran Fondo Cycling event for the Sunshine State of Queensland.
To be held on Sunday August 26, the Noosa Classic course traces the best cycling roads of the region - from the shores of Lake Cootharaba to the stunning Noosa Hinterland. Riders have the choice of the 160km Maxi Classic, 120km Challenge Classic or 45km Social Classic.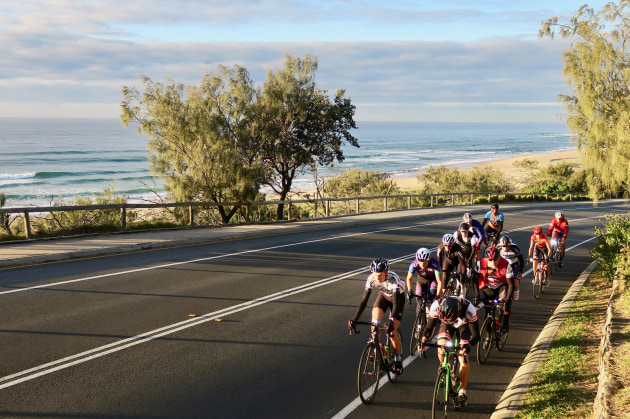 Noosa Council's Jess Glasgow, a keen cyclist, a lifelong resident and avid supporter of the event, is thrilled to have the cycling classic coming to the region. 
"It's a must for any cycling enthusiast," he said. "The ride its self will blow your mind and the village atmosphere, in where the roots of Noosa were born (Read Park Oval). Will be just as great."
Close to a sellout event - only limited spaces remain so if you are thinking of riding the event we'd suggest yiou register today.
Other Than The Cycling What's On Offer?
For those heading north for the Noosa Classic the region has one major problem … How to pick just 10 of the literally hundreds of things to see and do in this incredibly diverse region.
Blessed with year-round sunshine, Noosa is absolutely spoiled with good weather. It seems there is endless day after sunny day to make the most of this natural playground. Think we're talking it up? Click on the current forecast and outlook and see for yourself.
With the Noosa Classic taking place on August 26, we think it makes total sense to stay a little longer. With that in mind here are 10 things to see and do when here for the major cycling event in just a few short months time.
Learn To Surf
Noosa is known throughout the world as a legendary surf spot, there are options for everyone from junior through to seniors on 10-foot + longboards. Noosa's Main Beach is perfect for learners with several local businesses offer 'learn to surf' classes as well as board hire. Some offer deals such as two-hour lessons in the morning then board hire for the rest of the day. Wet suits are available but chances are you won't need one.
Hire An SUP
You don't have to look far for water sports hire operators in Noosa – right on Main Beach and all along the river at Noosaville you can hire a Stand Up Paddleboard and enjoy exploring the river or calm and scenic Laguna Bay for the morning or day. Caution – highly addictive!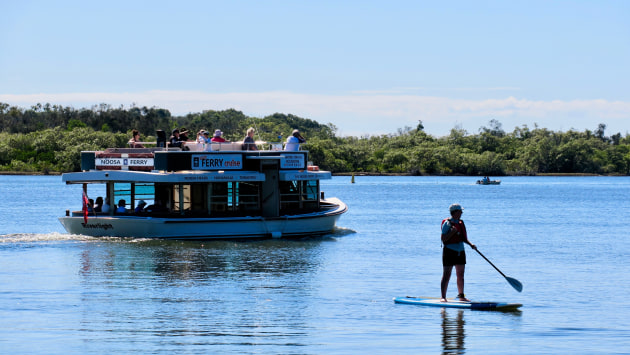 Explore The River
The Noosa river defines the region. Weaving from a tiny freshwater stream way up in the Everglades, the river makes its way down through Lake Cootharaba (a small boat sailors Mecca) through Lake Cooroibah, down through Noosaville and eventually out into sparkling Laguna Bay.
Several operators offer river cruises and boat hire options – a trip to Noosa is not complete without a trip on the Noosa Ferry or hiring an old-school putt putt boat. 
Still on the water – Noosa's Everglades offer a fascinating insight into the history, wildlife, and unspoilt natural beauty of the region. You will simply not believe you're just 2 hours from the major capital city of Brisbane. Various tour companies provide guided and self-guided kayak tours of the mirror-like upper Noosa River.
Eat, Drink And Shop
Hastings Street is one of the nation's most famous shopping strips but there's way more to the beachside boulevard than retail outlets. Bars, cafes and restaurants abound – from completely casual bare foot options right through to white linen silver service. Make sure you also visit Noosa Junction, Noosaville, Sunshine Beach, Noosa Sound, Noosa Civic and Tewantin. Literally everywhere you ride or drive you'll come across cool little cafes, amazing restaurants and fantastic bars.
Walk The National Park
Noosa is blessed to have a stunning national park right on it's doorstep – yes the Noosa National Park starts just a few hundred metres from the hustle and bustle of Hastings Street. A visit to the region is not complete without an early morning or late afternoon walk out to the end of Noosa Headland. Tip – take a camera … the views are mind-blowing!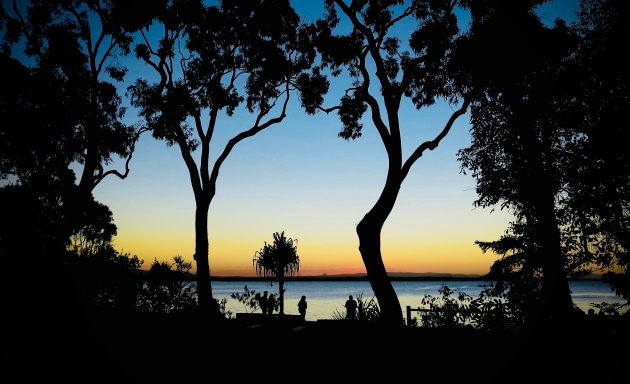 Gone Fishing
Local fishing charter operators offer daily trips to the Noosa River, Laguna Bay and the productive offshore reefs. There are also bluewater fishing options with some fantastic mackerel and black kingfish plus black marlin in season!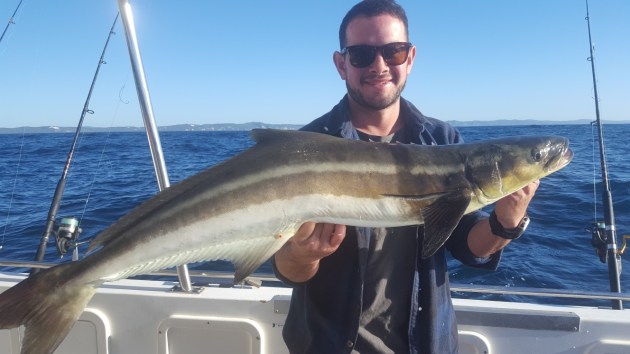 See Noosa From Another Perspective
See Noosa from a 500 horsepower jetboat ride on a one-hour ocean adventure with the Noosa Thriller. Other than a high adrenaline ride you'll see the stunning Noosa Headland and world renowned Noosa National Park.
Visit Fraser Island
How often do you have the chance to visit the world's largest sand island? Not Often we're guessing. While in Noosa why not hop aboard one of the many four-wheel-drive tour bus operators that offer a 1-day trip to the renowned and world heritage listed island. The adventure begins with a crossing of the Noosa River by car ferry then 80km drive along the beach on the Noosa North Shore. An incredible experience!
Experience a Classic Electric Bike
Although this is a none bike based guide, this one comes with a twist. A local Noosa company hire out Vallkree Electric Bikes for a stylish cruise around town. Inspired by vintage classic motorbikes, these are a must see!