Chris Miller Of Nero Racing On Why He & The Team Are Making A Beeline For Noosa
The Noosa Classic is thrilled to announce the news that ultra-talented cyclist, team leader and all-round good guy Chris Miller of Nero Racing will be attending Bicycling Australia's inaugural Queensland Gran Fondo.
You may have seen him on YouTube, but Miller doesn't just talk the talk, he walks the walk (or should that be more a pedalling analogy?) The first rider home at the 2017 Bowral Classic – and no doubt vying for that honour again this year, we caught up with the main man and started by asking his thoughts on riding Noosa.
Chris Miller: We are really looking forward to it. We are hoping to have at least 4 team riders at the event, Taj Jones is our local Queenslander, and whilst he is the U19 QLD State Criterium champion, he'll hopefully be able to show a few of us southerners around the Noosa hills. 
Bicycling Australia: Can you tell readers a little more of your cycling story so far?
CM: Like many of us I came into the sport pretty late. Spent the majority of my 20's waddling in off 8 steps rolling in a few leggies and feeding a lower grade scrum, it wasn't until I moved to Ireland and started commuting on the bike that the bug bit. Once we moved home I started some C grade club racing up at MWCC's West Head road race, fast forward a couple of years and I'm on an NRS start line wondering what the hell happened.
BA: Will this be your first trip to the Noosa region and what are you looking forward to the most?
CM: I was in Noosa for schoolies, does that count? So I'm really looking forward to getting up there on the bike, I've heard so many amazing stories from friends about the roads, the rides and the culture of the place. I think that's what I'm looking forward to the most, the collective riding culture of the event and the place.
BA: It's a ride, not a race, but I'm sure there will be some talented Queenslanders eager to show the southern staters up. Do you see any potential 'State of Origin' type rivalry at the Noosa Classic?
CM: Well we'll be in blue, so I'm guessing the rivalry has already started . That's right though, it is 100% a ride and not a race. We had fun with a little video on that subject "How To Ride A Fondo" , the key to the whole thing is riding predictably as you have to remember not everyone is used to riding in large groups. 
BA: You seemed to make light work of the 2017 Bowral Classic, at least that's how it looked as you crossed the line solo. With course changes and an extra 15km in the 2018 Bowral Classic what are your thoughts on the October 21 event?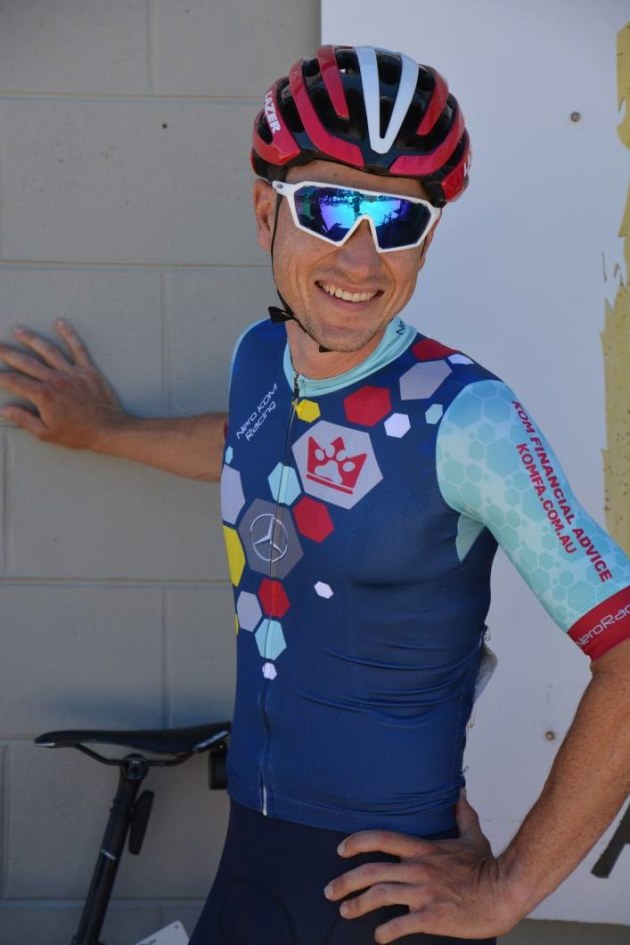 CM: We had great fun at the 2017 Bowral Classic, it was a super weekend. That said I think the 2018 edition is going to be another level entirely, the additional 15km of tough terrain will no doubt interest a few far more talented riders then myself. Combine that with the TTT concept on the Saturday and we have a great festival weekend. 
BA: What would be your advice to an intermediate level rider who wants to do the 160km Noosa Maxi Classic or 175km Bowral Classic, but might be nervous about the distance?
CM: Both events are super tough, and as far as preparation goes there is no substitute for kilometres in the legs, but as we all know life can get in the way of your training. My advice would be not to panic if you miss the odd ride here and there, by that I mean don't feel that if you miss a 4 hour ride on the weekend you need to make up for it with an 8 hour ride the following weekend. 
That type of attitude will only get you sick, injured or mentally broken as you will suffer through your training. The best person to talk to in this regard is a coach, I'm obviously going to recommend the Nero Performance guys (coaching@neroracingbike.com), but the list of great qualified coaches in your area is growing, so don't be scared to get in contact. 
BA: Finally – you guys have been producing some sensational YouTube content – can you tell us a little more about how this started and where it is going?
CM: When we started the Team in 2017, we wanted to make it a little different. Coming through the ranks we were always frustrated that the NRS, the NRS teams and much of the elite level racing in the country was removed or hard to identify with. Our goal was to open it up, show what it takes to train, race and even what it takes to logistically be there on race day with your 7 team mates, 2 cars, 1 van etc etc. 
Obviously from that brief the channel has taken on a life of its own, much of what we do now is driven by our awesome community of subscribers who are pretty vocal about what they'd like to see. As far as plans into the future, the channel will always be driven by the viewers, that said, if a French Ski Chalet wants to put us up for 3 months in Chamonix, I'm sure we can turn it into a powder ski channel. To see the videos visit  https://www.youtube.com/chrismillerneroracing
The Noosa Classic is on August 26. Registration is open now and we hope to see you at the big event.